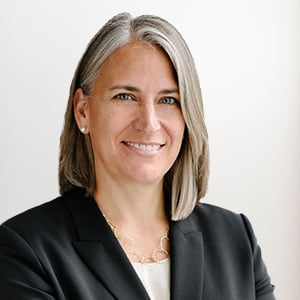 Amy Price
President
Amy Price is president of BGO. In her role, Amy oversees its U.S. and Canadian businesses, and works closely with the Capital Raising team. Amy is a member of the Global Executive Team, the Management Committee, and the US Investment Committees. Amy also leads BGO's equity, diversity and inclusion (EDI) initiatives globally and chairs the firm's EDI Leadership Council.
Prior to joining the firm in 2012, Amy was a managing director and head of real estate investing for the western U.S. at Morgan Stanley, where she was an Investment Committee member, and built the real estate investment management business in San Francisco. Amy also spent time in Morgan Stanley's New York and Hong Kong offices.
Amy is a member of the Global Board of Directors of Urban Land Institute (ULI), and a member of the Executive Committee and Board of Directors of AFIRE. She is also involved in philanthropic endeavors, as a member of the Board of Directors of the YMCA of San Francisco, the National Charity League with her daughter, and Service Corp with her son.
Amy holds an MBA with distinction from the University of Pennsylvania's Wharton School and graduated magna cum laude from Colgate University.