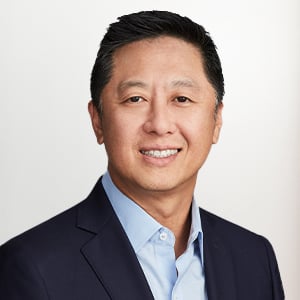 Andrew Yoon
Managing Partner, Chief Operating Officer
Andrew Yoon is a Managing Partner and the Chief Operating Officer at BGO responsible for day-to-day operations of the global business. In this role, Andrew leads a team of executives responsible for the firm's human resources, information technology, new products and innovation, M&A and change management activity, PR & communications, marketing, and corporate philanthropy. Andrew is a member of the Firm's management committee and investment committees for various Firm managed funds.
Andrew was a Partner and served as Chief Operating Officer at GreenOak Real Estate, a predecessor firm to BGO, since its inception in 2010. Prior to joining GreenOak, he was a managing director, chief operating officer, and chief financial officer for Morgan Stanley Real Estate Investing in Asia. Andrew was responsible for capital markets and strategic business growth during his tenure in Asia from 2001 through 2010. Prior to Morgan Stanley, Andrew worked as an investment banker in leveraged finance at Donaldson, Lufkin & Jenrette/Credit Suisse.
Andrew holds a bachelor's degree from the University of California, Los Angeles and an MBA from the University of Pennsylvania's Wharton School.