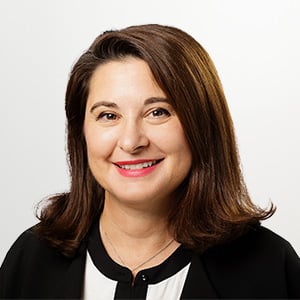 Cherine Aboulzelof
Managing Director, Co-Head of BGO Strategic Capital Partners
Cherine Aboulzelof is a Managing Director and co- Head of Europe for BGO Strategic Capital Partners, based in London. With over 18 years of experience in real estate investing, she leads the sourcing and evaluating of investment opportunities in Europe and is a member of the Investment Committee. Prior to merging with BGO in April 2021, Cherine held similar responsibilities under the firm name Metropolitan Real Estate Equity Management, wholly owned by The Carlyle Group.
Prior to joining the firm, Cherine was a Partner and Head of Europe at 90 North Real Estate Partners where she led the firm's investments in Europe for three years. Prior to that, she spent eight years at Arcapita, a global private equity firm where she was a Director and Head of Europe and responsible for acquisitions and asset management across a number of assets classes and countries. Prior to that, Cherine spent eight years in investment banking in London and New York at Morgan Stanley, Goldman Sachs and JP Morgan.
Cherine is an INREV Young Professionals mentor and a member of the GRI Europe Women Leading Real Estate Advisory Board. She is also a board member of the Women in Safe Homes Fund (WISH fund) all – women advisory board.
Cherine holds a Masters Degree in Finance and Entrepreneurship from E.M. Lyon in France, and received an M.B.A from INSEAD.