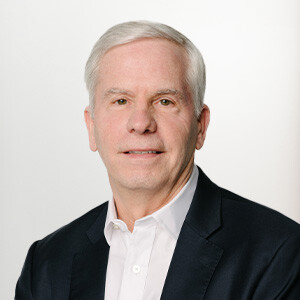 Chris Niehaus
Managing Partner, Head of U.S.
Chris Niehaus is a Managing Partner and Head of the U.S. business for BGO and is based in New York City. Chris is a member of the Global Management Committee and is a member of BGO's investment committees in U.S., Asia, Europe and Canada as well as for Strategic Capital Partners.
Chris previously was a partner and Head of the US at GreenOak Real Estate, a predecessor firm to BGO. Before GreenOak, Chris spent 28 years at Morgan Stanley where he helped build and run one of the leading global real estate banking, lending, and investing businesses. He became co-head of global real estate investment banking in 1994 and vice chairman of investment banking in 2006. He served as the portfolio manager for Morgan Stanley Real Estate Fund VI International from 2009 to 2010 and led the restructuring and stabilization of that fund, which had over $33 billion of assets across 71 investments in over 20 countries. Chris was an Investment Committee member for the Morgan Stanley Real Estate and Special Situations Funds from 1994 until he left in 2010. He served as lead director or board member of a number of Morgan Stanley Real Estate Investing investment companies.
Chris is a summa cum laude graduate of Dartmouth College, where he chaired the Real Estate Advisory Council for over 10 years and serves on the Presidential Leadership Council for the past 10 + years. He received his MBA from Harvard Business School in 1985. Chris serves as non-Executive Chairman of WP Carey, a ~$25 billion enterprise value NYSE REIT. He has been a trustee and member of the executive committee of the International Council of Shopping Centers since 1995 and a full member of the Urban Land Institute for over 30 years. Chris has chaired the board of Student Sponsor Partners for the past 8+ years. SSP addresses the education inequities in NYC by providing underserved students access to a quality high school education by providing financial support and one-to-one mentoring throughout all four years of their high school career.