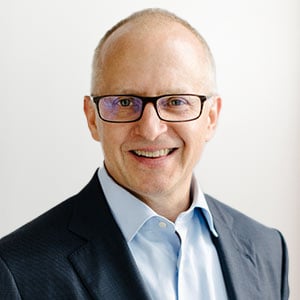 Dan Klebes
Managing Partner, Head of Japan
Dan Klebes is a Managing Partner and Head of Japan at BGO, based in Tokyo. Dan is President and Representative Director of BGO K.K.
Dan has over 30 years of experience in the Japanese real estate market as an investor and investment banker. Dan began his career in 1987 at Goldman Sachs and during his 17-year tenure founded and led Goldman Sachs' Japanese Real Estate Principal Investment Area, acquired over $5 billion of Japanese real estate-related investments, and helped build Goldman Sachs' property investment and asset management operations from startup to over 200 professionals. Immediately prior to joining GreenOak, a BGO predecessor firm, Dan led GTO Capital Management, an investment firm he founded in 2010 where he advised and co-invested with clients in the United States and Japan. Prior to GTO Capital, Dan was chief investment officer for Japan at Aetos Capital Asia, where he led a Tokyo-based real estate team of over 100 professionals and grew assets under management by over $6 billion.
Dan holds a bachelor's degree from Georgetown University's School of Foreign Service and a master's degree in East Asian Studies from Stanford University. He serves as the Vice Chairman of the Urban Land Institute in Japan. He has lived in Japan for more than 20 years and is fluent in Japanese.