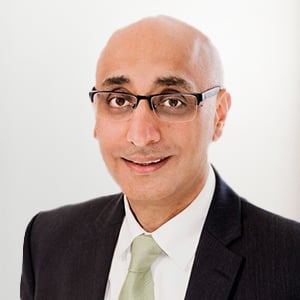 Devinder Gill
Managing Partner, Chief Financial Officer
Devinder Gill is a Managing Partner and the Chief Financial Officer at BGO. He has overall responsibility for all Finance functions, as well as assisting with strategic matters.
During his tenure, he has been involved in various corporate acquisitions, restructurings for BGO and new Fund structures. He has also been responsible for overseeing the IT and Internal audit functions. He continues to represent BGO at various Audit Committees and Boards.
Prior to joining the company in 2003, he was with Daimler Benz Aerospace. Previous to this, he spent five years at Arthur Andersen working in both the Assurance and Tax groups.
Devinder holds a degree in commerce from the University of British Columbia. He also holds his Chartered Accountant designation and has completed the two part CICA in-depth Taxation Course.