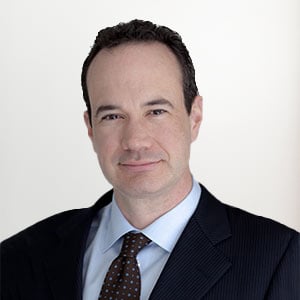 Jim Blakemore
Managing Partner, Global Head of Debt
Jim Blakemore is a Managing Partner and the Global Head of Debt at BGO. In his role as a member of BGO's global management team, Jim leads the firm's global real estate debt strategies, managing approximately $16 billion of commercial mortgage loan assets across the globe. Jim founded BGO's European debt team which has invested over $6 billion of capital from institutional investors and is an active lender on commercial real estate properties located in the UK and across Western Europe.
Prior to joining the firm, Jim was the European Head of Lehman Brothers' Global Real Estate Group for Europe and the Middle East. In this role, he oversaw Lehman Brothers European on-balance sheet real estate activities including commercial mortgage and mezzanine lending. At Lehman Brothers, Jim served on its European Operating Committee, European Fixed Income Executive Committee as well as its Global Fixed Income Operating Committee. Prior to that, he worked at Lehman Brothers in New York where he originated and structured mortgage loans and CMBS transactions. Jim began his career as an attorney at Thacher Proffitt and Wood (New York) where he practiced real estate and securities law.
Jim is a member of the Board of Trustees of Lewis and Clark College (Portland, Oregon) as well as a member of the Urban Land Institute and the Commercial Real Estate Finance Council. Jim is a graduate of New York University School of Law and Lewis and Clark College.