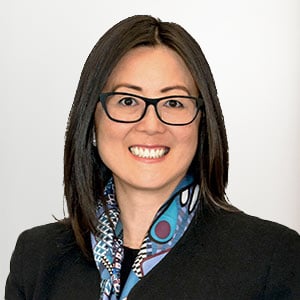 Julie Wong
Managing Partner, Chief Client and Product Development Officer
Julie Wong is the Managing Partner and Chief Client and Product Development Officer at BGO. In this role, she is responsible for BGO's client and product development initiatives at the Firm.
Julie joined GreenOak Real Estate, a predecessor firm to BGO, in 2010 and has overseen the formation and successful closing of over $15 billion of equity commitments for the firm's commingled funds, co-investments, and the firm's other investment opportunities. She has 20 years of experience in the real estate industry as an investor, advisor, and operator.
Previously, Julie was an Executive Director at Morgan Stanley in the real estate investment banking and investing division. She played a key role in the formation and fundraising of MSREF VII Global, a $5 billion opportunistic fund and Morgan Stanley's principal acquisitions in Brazil, Mexico and the US. Julie began her career in real estate in 1997 with Sunterra Resorts focusing on acquisitions and the development of a club system for the portfolio of over 110 properties worldwide.
Julie graduated with a bachelor's degree from Harvard University and an MBA from Columbia University.