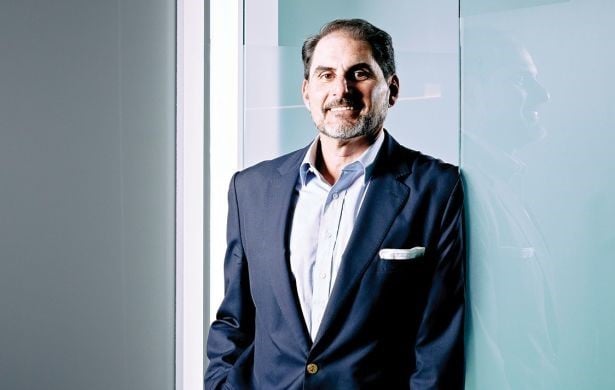 Jonathan Epstein
Managing partner at BGO
Commercial real estate may be in the midst of a period of decreased transaction activity, but a change is building, and Jonathan Epstein is ready for it.
"We're seeing a lot of opportunities to provide capital on high-class assets in the preferred equity bucket specifically, so it's lower risk while generating a very high risk-adjusted return," he said. "We're also starting to see the debt side pick up quite dramatically."
He's busy fielding investor calls, too.
"We're starting for the first time to get a lot of inbound questions, with people asking, 'Is now the time to invest in U.S. real estate? We'd like to look at your vehicles,' " Epstein said. "Now, these are people we've known and been talking to for 18 months, two years, but rather than the traditional model of us making an appointment to talk about what we're doing, they're calling us and saying: 'I'd love to hear what's happening.' "
BGO has been carefully selecting opportunities to pursue, drawing on its leadership's decades of experience in investing through cycles.
"I think this is the first time in my career I've ever seen a liquidity crisis that was both in the equity markets and the debt markets at the exact same time," Epstein said. "Consequently, in a number of our strategies, we didn't do too much, while in others, like our cold-storage development strategy and our industrial development strategies, we did a lot."
Epstein is expecting a big pickup in deal volume as the year draws to a close. "We've also seen a huge uptick in the last 120 days for what I call 'rescue capital light,' " he said. "So, preferred equity pieces to pay down debt or the use of proceeds to buy interest rate caps that have matured — typically on bridge loans that expired. The cap you bought three years ago might have cost you $400,000 but now it costs you $10 million."
Relationships matter more than ever today, and the proof is in the pudidng with one of BGO's recently closed transactions, where the firm acquired a 75,000-square-foot office and research building leased by Apple in Silicon Valley for $41 million.
"I knew the partners on the other side for a long time, but hadn't done a deal with them," Epstein said. "Still, they knew our reputation. We told them, hand over heart, 'We don't need debt [to close this transaction]. We'll do due diligence and close two business days later, if you're ready.' It ended up being eight business days later but we closed, and we have a lot of credibility with them now to do other things.
"If you have capital, this is where you excel in generating returns for your investors, which at the end of the day is all we're focused on," Epstein said.