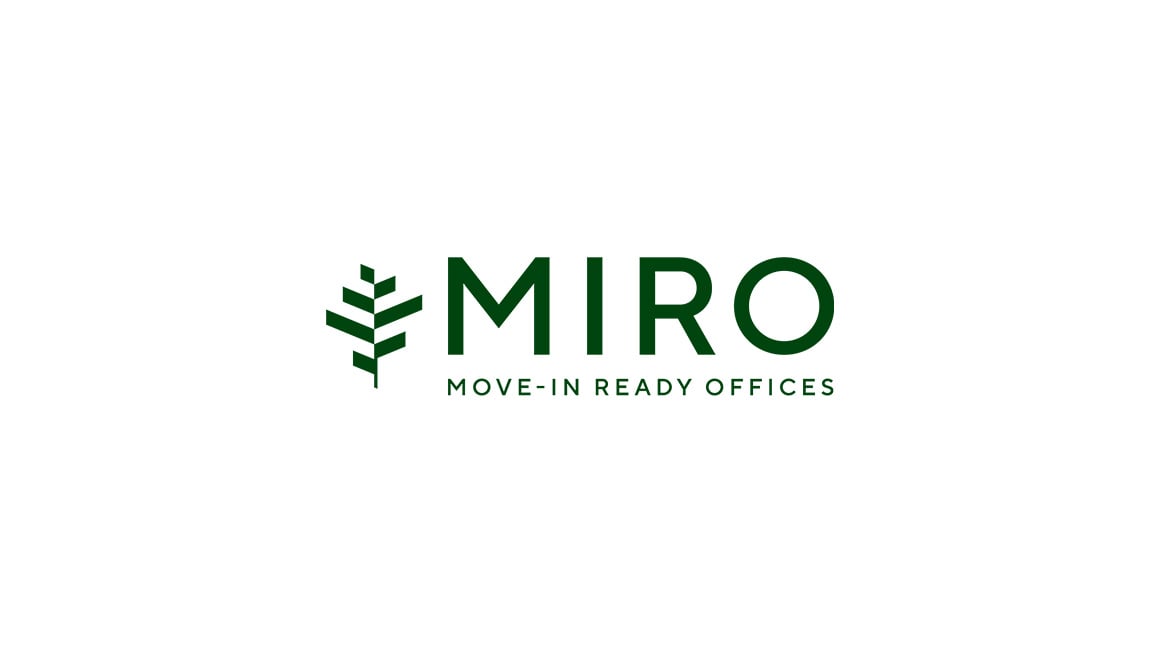 MIRO by BGO addresses a growing need in the market – smaller, move-in ready spaces that are well-located, flexible, and amenity-rich with high-end design
NEW YORK, August 29, 2023 – BGO, a leading, global real estate investment management advisor and a globally-recognized provider of real estate services, today announced the launch of MIRO (Move-in Ready Offices) by BGO to provide small and medium sized business tenants with immediate access to adaptable, beautifully designed workspaces that inspire a healthy and productive workforce. Current MIRO suites range from 1,000 – 18,000 square feet and offer immediate occupancy and flexible lease terms to fit the evolving needs of tenants. Each ready-to-move-in office is tech and hybrid enabled, emphasizing human-centric design to encourage adaptability, wellness, and collaboration.
BGO currently has MIRO suites available in New York, Boston, Chicago, San Francisco and Washington, D.C. with designs underway and plans to deliver more prebuilt suites across the firm's entire US office portfolio.
"The landlord-tenant relationship has evolved in important ways to make productivity, health and wellness, and high-performance workspaces a collective pursuit. In the flight to quality that we see in every major market, BGO is serving the fundamental needs of tenants to become active participants in their success. Through the launch of MIRO, we are delivering a move-in-ready office solution that combines flexibility with premium design standards that truly elevate the workplace experience," said Rob Naso, Managing Partner and Head of U.S. Asset Management at BGO.
As small and medium-sized businesses compete for talent with larger, often better resourced organizations, MIRO's highly adaptive office solutions provide best-in-class design by the world's foremost architecture and design firms, including Gensler and Michaelis Boyd.
Spaces and amenities designed for the modern workplace
To reflect the evolution of hybrid work, MIRO provides a wide range of space configurations that enable both independent and collaborative work. Private workstations and adaptable small and large group collaboration spaces co-exist using intelligent design principles to make the work environment a hub for teamwork, inclusion, and innovation. Tenants of BGO properties will also benefit from access to Amenity Centers, Townhalls (which are common amenity spaces on a shared floor), and various perks at BGO properties across the country.
Physical and mental well-being is an intentional design aspect of MIRO's program with an emphasis on biophilic design that weaves greenery and natural light throughout every space, maximizing wellness in the workplace.
MIRO spaces have also been designed to seamlessly adjust to the evolving needs of tenants through its modular "kit of parts" design that allows for easy reconfiguration and scalability. Movable, modular furniture readily change the size and function of different spaces, while short-term, flexible leasing options provide growing organizations with the advantage of agility in a fast-paced marketplace.
To learn more about MIRO by BGO, visit: www.MIRObyBGO.com
About BGO
BGO is a leading, global real estate investment management advisor, real estate lender, and a globally recognized provider of real estate services. BGO serves the interests of more than 750 institutional clients with approximately $83 billion USD of assets under management (as of June 30, 2023) and expertise in the asset management of office, industrial, multi-residential, retail and hospitality property across the globe. BGO has offices in 28 cities across fourteen countries with deep, local knowledge, experience, and extensive networks in the regions where we invest in and manage real estate assets on behalf of our clients in primary, secondary and co-investment markets. BGO is a part of SLC Management, which is the alternatives asset management business of Sun Life.
The assets under management shown above includes real estate equity and mortgage investments managed by the BGO group of companies and their affiliates, and as of 1Q21, includes certain uncalled capital commitments for discretionary capital until they are legally expired and excludes certain uncalled capital commitments where the investor has complete discretion over investment.
For more information, please visit www.bgo.com
Media Contact
Rahim Ladha
Global Head of Communications, BGO
media@bgo.com